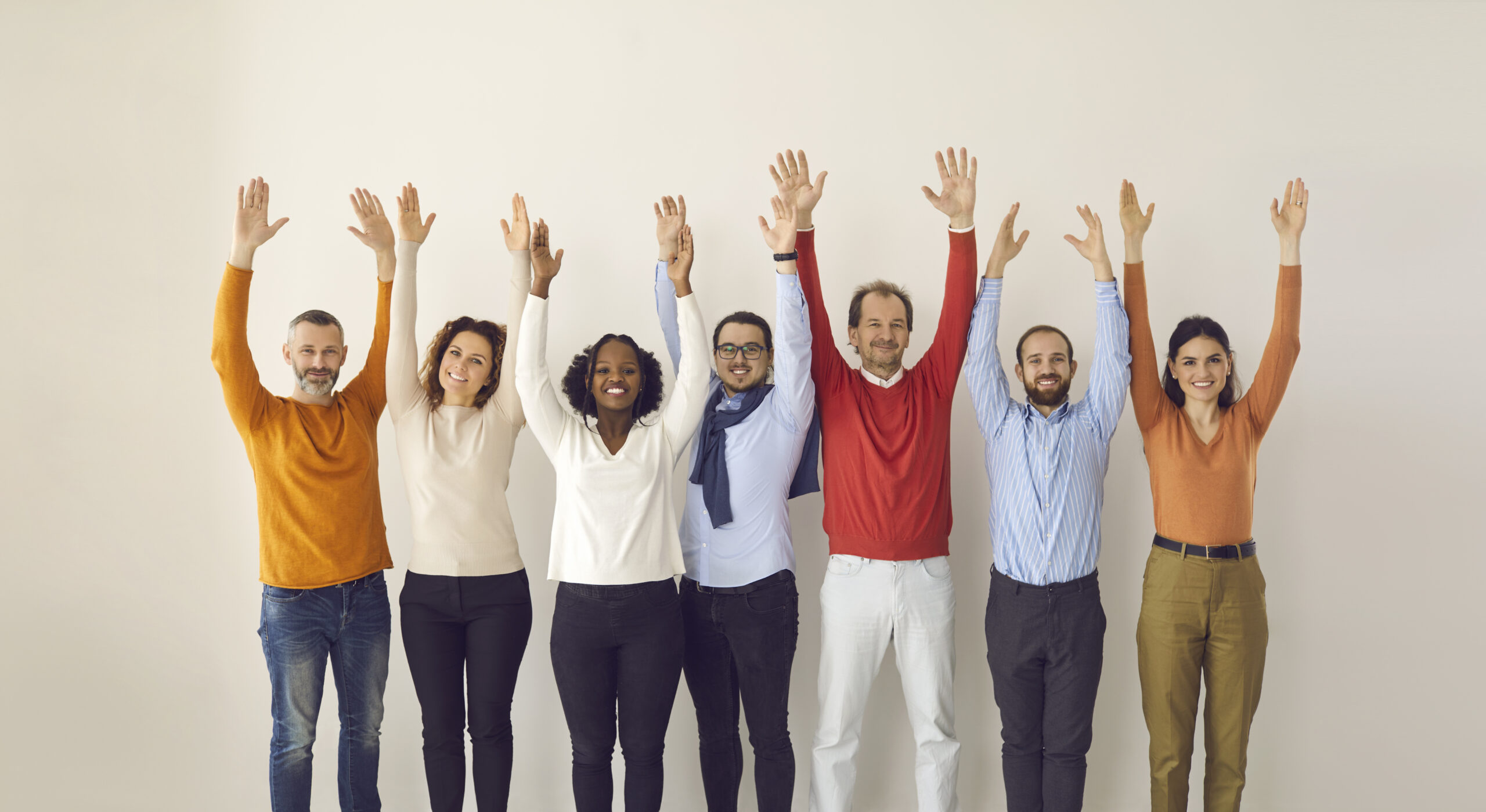 Perfect partnerships
Seeing the positive impact of our work with clients is one of our key drivers.  At WDI Consulting Limited, we pride ourselves on partnerships, combining our knowledge and expertise with our clients and creating extraordinary results.
We recently partnered with Elsevier delivering WDI's Women's Leadership Programme as a core component to Elsevier's Developing Female Talent Programme 2020, which reached women in 11 countries.  Elsevier continue to prioritise gender balance and inclusion as a strategic imperative.  Awards recognising their leadership in this area include Best CEOs for Diversity 2021, Best Company for Diversity 2020, and Best Company for Women 2020.
The impact of the 2020 programme has been significant and we are delighted to be partnering again with Elsevier in 2021 for their Developing Talent For Gender Equity Programme.
Amanda Kunevich, VP, Global Head of Talent:
"As part of the continued focus on achieving and sustaining gender balance in senior leadership roles, Elsevier's Developing Female Talent program has accelerated gender balance by strengthening the internal talent pipeline for senior leadership roles, ensuring women from early – mid career gain the experience, exposure, and education to enable them to succeed".
Each of WDI's clients are at a different stage of their journey, with their own specific issues, knowledge, and awareness gaps.  As inclusion and gender equity best practice solutions are fast evolving, organisations can increasingly find themselves uncertain about how best to utilise their limited resources and expertise to positively impact their gender balance ambitions.
COVID-19 has had a significant negative impact on the progress of gender parity* and pausing gender balance solutions at this time exposes organisations to the risk of losing key talent and increasing the gender pay gap.  We also know that perpetuating the pitfalls of 'fixing women' or unintentionally reinforcing existing gender stereotypes only serves to impede progress further.
Proactively and effectively addressing gender balance now, is vital to ensure gender representative pipelines for the next 2-5 years – one of the areas where WDI focus our gender intelligence expertise.
Our work with Elsevier is one example of how we partner with organisations, to create extraordinary results.  Our Programmes bring the latest insights from our research and coaching practice to address the underlying barriers to gender balance, and create intersectional, gender intelligent solutions.  We ourselves are constantly refining our approach and encourage our clients to do the same, and in doing so we are delighted with the exceptional results we have achieved across numerous sectors.
Collaborating with Elsevier on their Developing Female Talent Programme in 2020 and working with them to evolve their programme in 2021 to develop talent for gender equity, directly aligns with our purpose and vision to bring and apply our gender intelligent approach to create greater inclusion.
Overall Elsevier have reported that the 2020 programme has:
Increased professional visibility and network strength for participants

Provided valuable experiences and skills, enhancing readiness for the next steps in their career journey

Established a cohort of diverse role models, who signal the importance and value of gender equity to everyone

Created a strategically valuable group talent who are expanding their positive influence and impact across the organisation.
Katy McGregor, Elsevier Head of Talent, APAC:
"Our partnership with WDI Consulting in the development and delivery of the program significantly contributed to the program's success.  Integrating WDI's Women's leadership program curriculum as a core component has been highly impactful for participants and many have referenced the learning they gained as being pivotal in achieving the next steps in their career. 
I am also proud to share that, together, we have evolved the program to welcome cis-gendered women, transgender women, transgender men, and members of the non-binary community in 2021.
The program clearly demonstrates how empowering our talent and creating a networking platform can truly create positive change within organizations.  The peer-to-peer learning experiences that WDI Consulting create through online events and small group coaching are instrumental to achieving this.
As a new addition to Elsevier's Developing Female Talent program 2020, the expertise in gender intelligent leadership that WDI have brought has been a brilliant asset in our collaboration, whilst their engaging facilitators supported, challenged and inspired our participants."
WDI celebrate and endorse Elsevier's commitment to developing talent for gender equity and are proud of our partnership and our contribution to the positive action they have and continue to take.
If your organisation is struggling with addressing the 'missing rung' of a gender balanced pipeline, losing senior female talent or is unsure how to address gender balance inclusively, we welcome a conversation to share our insights and learnings.  In addition to delivering programmes to individual organisations, in January 2022 we will be running a multi-organisation programme.
Join our multi-organisation programme starting January 2022
Would you like to join a multi-organisation cohort of our Gender Equity Leadership Programme? Each organisation can enrol 4-6 talented participants.  The programme is open to women and the trans and non-binary communities with a total group size of 20 participants providing a valuable peer network, connecting multiple organisations and sectors.  Participants have access to our multi-media online classroom, live webinars with expert tutors, one-to-one coaching and peer network, all of which past participants have evaluated as 'excellent', 'highly impactful' and pivotal in achieving the next steps in their career. 
If you are interested in finding out more please contact clare.russell@wdiconsulting.com or lynn.white@wdiconsulting.com directly.
You can find an overview of our Gender Equity Leadership Programme and free access to our virtual classroom demonstration here – a great way to briefly explore the programme on an experiential level.
Author: Clare Russell
* The World Economic Forum 2021 Gender Balance report estimates 

that

over 2020, globally we have moved back by a generation and are now 135 years to gender parity versus the previously estimated 99.5 years.