Below is an overview of our two Inclusive leadership programmes.
Inclusive leadership programme
Our full Inclusive leadership programme is delivered to teams and organisations over three months.  It contains six chapters, focused on different aspects of inclusive leadership.  Each chapter includes multi-media resources accessed through an online classroom, along with writable workbooks, live webinars and virtual one-to-one coaching.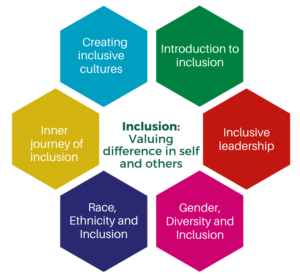 We can also tailor this programme to individual client needs and circumstances.