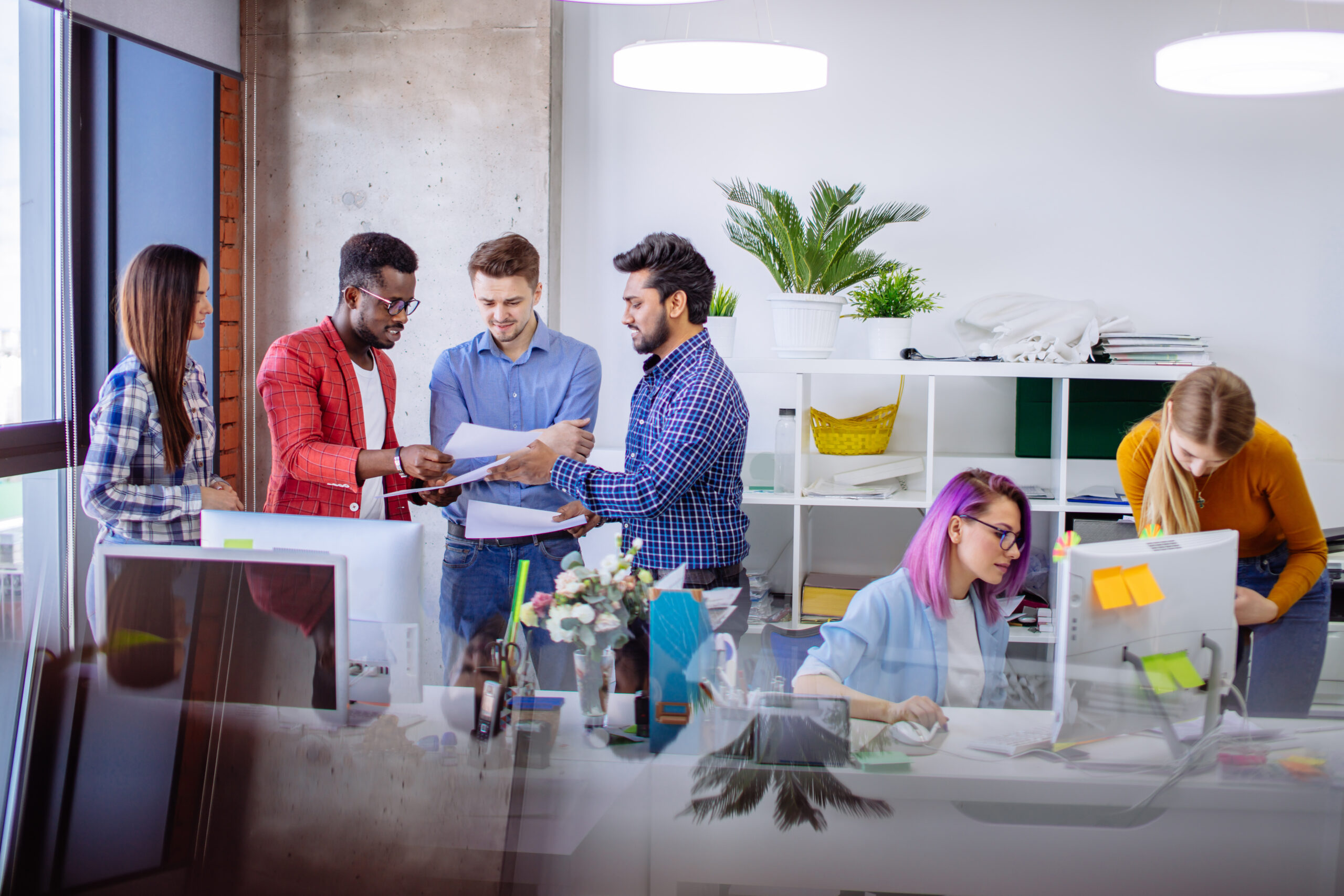 WDI reflections: The future of work trends 2022
WDI are impressed with the quality of research and insights that Korn Ferry consistently provide in their reports.  Of the practical actions they suggest to support individuals and organisations in actioning their findings.  Their Report, Future of Work Trends in 2022; The new era of humanity, is no exception.
Some of the findings from which are summarised in this article The 7 Areas Dominating Future of Work Trends in 2022.
We wanted to highlight three of these areas that are particularly resonating with our clients right now.
SCARITY
"Facing a talent shortage means organizations will start to focus more on internal mobility, reskilling and upskilling existing employees to prevent attrition and fill niche roles."
WDI know from our client conversations that scarcity, losing female leaders at key thresholds, continues to represent a real talent drain for organisations.
Our recent WDI Insights Report; Women in Tech: Retention by Design, looks at this issue and whilst the focus is on the Technology industry, it offers solutions which can be adopted across multiple sectors.
VITALITY
"Organizations that are leading the way in wellbeing embed it in all aspects of their people strategy. Research shows that this has a positive impact on retention, absenteeism levels, productivity, and overall satisfaction."
In our work, we know that vitality and employee wellbeing, is of huge importance across organisations.  This is evident, for example, when clients discuss with us the value of incorporating wellbeing coaching into their people strategy.  From individual and team coaching with middle and senior leaders, WDI have seen how this increased awareness, has cascaded down to improved wellbeing of their teams.
Thriving matters more than ever as a culture of burnout persists – be that due to working norms or societal pressures.  Wellbeing coaching provides a targeted response that not only addresses individual leaders' needs, it also ripples into team culture – through better wellbeing role modelling and coaching directly from leaders to their teams.
INCLUSIVITY
"64% of organizations identify building diverse and inclusive teams as a key challenge.  Yet only 32% are purposely creating diverse and inclusive teams to drive performance, and only 42% are developing their leaders to be inclusive."
These figures suggest there is developing knowledge and understanding around the significance of diversity and inclusion, yet alongside this, actions are still needed for intent and progress to be achieved.
Korn Ferry identify four ways to move the DE&I dial in 2022, all of which we have explored with clients intent on building more inclusive organisations:
"1. Recruit and develop inclusive leaders at every level
 2. Hold leaders accountable
 3. Build DE&I into the fabric of the organization
 4. Make DE&I part of how you innovate."
From client interactions and dialogue, WDI know that there is recognition and acknowledgement that there is a gap between the perceived need and the response that is happening.
Our challenge to you
What 1-2 individual actions can you personally take as a leader, to create a more inclusive team culture?
Our question to you
Are these three key areas resonating with our clients right now; scarcity, vitality and inclusivity, resonating with you too?
We hope this article prompts you to discuss this with peers, colleagues and to take actions that will positively impact work trends in your organisation in 2022.
WDI Consulting Limited help organisations develop inclusive leadership cultures, deliver inclusive leadership programmes, performance coaching, women's leadership coaching, leadership for gender equity programmes.