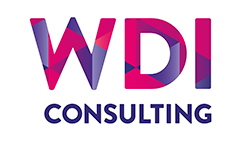 Starting with the 'why' when leading a successful global transformation
In this first video of our series on leading a successful global transformation, our valued client, Nicola Parton discusses the importance of having a clear purpose for the change and ensuring that others know why it matters to them.  Nicola and her Swiss Re leadership team were all experts in their claims field.  However they had some uncertainty and vulnerability about embarking on a global change programme, so they invited WDI Consulting to advise and support them throughout the process.
Nicola has recently been promoted to Group Managing Director P&C Business Management, Swiss Reinsurance where we are sure she will continue to drive for results whilst engaging and involving her people.
https://https://vimeo.com/247114659