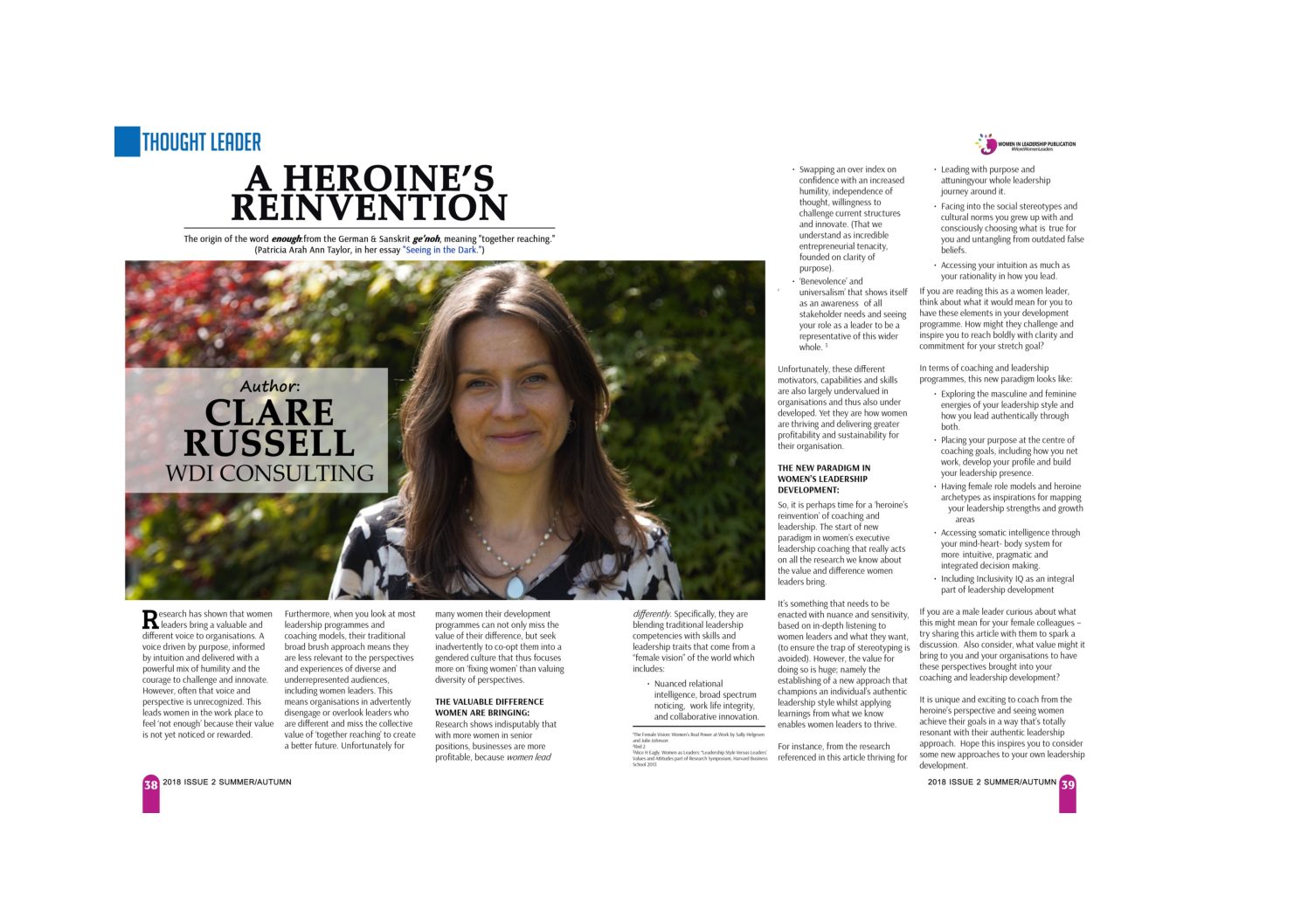 A Heroine's Reinvention
We are pleased to share with you this article, featured in 'Women In Leadership Publication – The Power of Influence edition'.
In this article Clare Russell, Consultant WDI Consulting explores the value of offering coaching and leadership development from the heroine's perspective.  Of using this article to generate discussion with your colleagues.
'Women In Leadership Publication' contains valuable perspectives from a wide variety of influencers and thought leaders.